I've basically been walking around telling everyone I made the best fudgesicles I've ever had in my life. These are not a light treat. They are incredibly decadent and will satisfy the strongest chocolate craving. They're technically Paleo, but I hardly think our ancestors were eating something quite so indulgent. That said, these are chock full of nutrient dense ingredients, so make these and enjoy when the mood strikes!
What you'll need:
1 cup full fat coconut milk (I like Aroy-D brand)
1 ounce good quality 70% dark chocolate
3 tbsp. unsweetened cocoa powder
1/3 cup raw honey
1 tbsp. arrowroot powder
1 pinch of sea salt
1 tsp. ghee
1 tsp. vanilla extract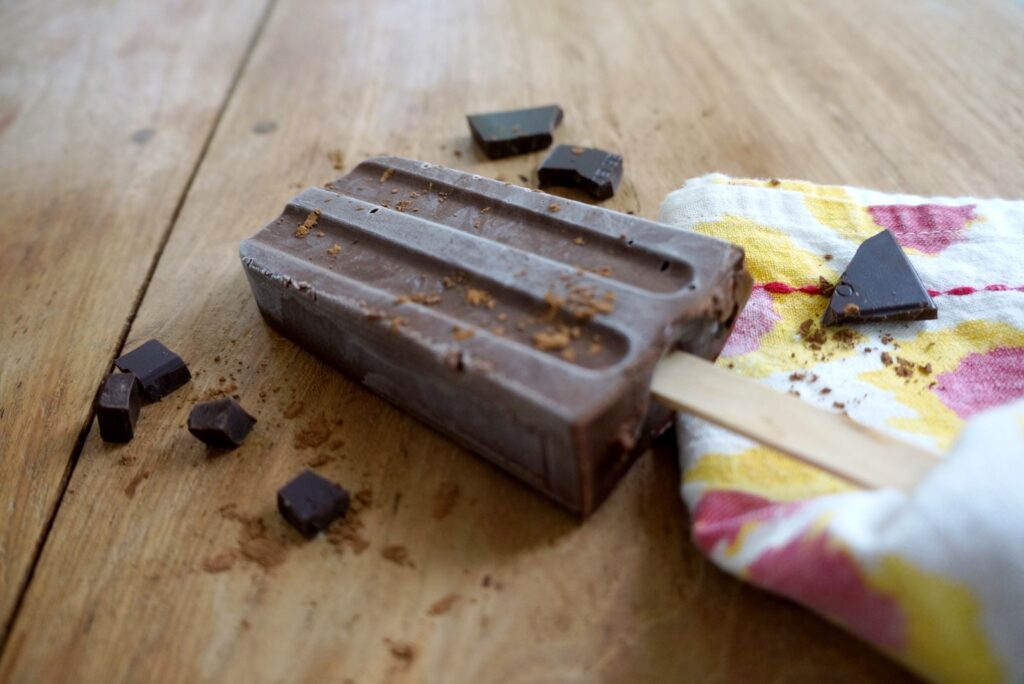 In a small saucepan, whisk coconut milk and your ounce of preferred dark chocolate together on medium-low heat. Once chocolate has fully melted, add cocoa powder, honey, sea salt, and arrowroot powder. continue whisking as you bring this up to a simmer. The sauce should thicken pretty quickly. Once thick and bubbly, take it off the heat and add your ghee and vanilla extract. Pour into your chosen popsicle molds (I really like these) and freeze for at least 6 hours or overnight. Because these have a higher fat content, and are warm, they take awhile to fully set. When firm, pull out of the freezer and run under hot water until they can be pulled free from the molds. Enjoy immediately.